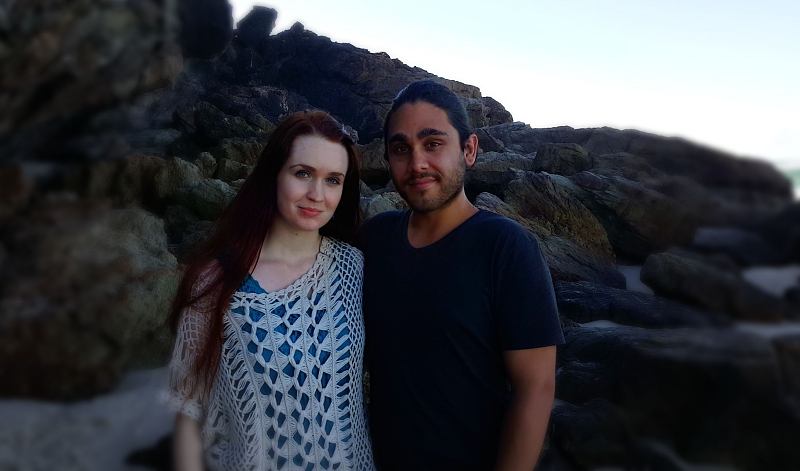 Welcome dear wanderer,
Thanks for stopping by!
Firstly, you might be wondering who we are and what's the point of this website. To make it clear:
We're all about down-to-earth spirituality & reconnecting with the Soul.
We're mystics and free spirits by nature. (If you're familiar with our other website lonerwolf, you'll know that!).
Our approach to the spiritual path is unapologetically grounded in the understanding that we are both human and divine. We're also not afraid to be unorthodox and go against the grain of common thought and belief.
We carry the essence of mother and father, creator, destroyer, and spiritual rebel. Our work is informed by a masculine (yang) and feminine (yin) perspective.
OUR PURPOSE
(aka. our personal Bodhisattva vow)
Our purpose is to help you shed the soul-crushing beliefs, ideas, and conditioning that keeps you stuck in pain. Our goal is to help you become more ensouled: to be who you truly are, free of oppression, free to run wild, and free to be a living expression of your True Nature. Our focus is on ensoulment – to help all people everywhere to embody their deepest, most organic, untamed Self.
OUR APPROACH
Any practices or advice that we offer are to help dissolve your inner blockages and disentangle your inner knots. This is not about giving you something, but taking away things from you.
Our main approach is psychospiritual meaning that it incorporates both psychology and spirituality.
We help the mind/body to mellow so that the light of your Soul can shine through. We do this primarily by teaching inner work: the practice of working through unresolved inner shadows, wounds, and traumas.
Whatever is unresolved within us tends to obscure this Inner Light and no matter how "awakened" someone is, if they haven't explored their shadows, there will always be some level of hell to pay. This is why we place such a strong emphasis on doing the work.
CONNECTING WITH US
If you'd like to connect more deeply with us and our work, feel free to:
If you're looking for a place to begin, we recommend starting off with our book The Spiritual Awakening Process which gives a clear and illuminating birds-eye-view of this sacred journey of initiation.
Who We Are Personally
Our names are Aletheia Luna and Mateo Sol and we're spiritual mentors who blend a mixture of psychological and spiritual insight throughout our writings.
We believe in the value of teaching a down-to-earth approach to spirituality.
After uniting on 11.11.11 (11th of November 2011), we created lonerwolf.com a little later in May 2012 – and more recently, this website in June 2020.
About Luna
As a result of my upbringing, I always felt a strong connection to the Divine since birth. Yet, as the eldest child in my fundamentalist Christian family, I never quite felt at home in their beliefs. Belonging to a strict religious congregation, I experienced the effects of its psychologically abusive teachings for years. This led to me experiencing depression, isolation, self-harm, and anxiety for most of my adolescence. After experiencing a Dark Night of the Soul and ensuing spiritual awakening at the age of 19, I realized that my life had to drastically change. I discovered that I had to leave everything I'd ever known behind to pursue the path of truth, love, and peace. Since losing my birth family, I have dedicated myself to intensive mental, psychological, and spiritual soul-searching. As a spiritual counselor and author, my mission is to help others find love, strength, and inner light in even the darkest of places.
Here are some other things you might like to know about me:
Luna is Spanish for "Moon"
Aletheia is ancient Greek for "Truth"
I'm a mixture of English, Irish, Scottish, Welsh and Norwegian
I'm an INFJ (Myer Briggs Personality Type) and Type 4 Enneagram (Individualist)
I have a Dip. Transpersonal Psychology & Cognitive Behavioral Therapy (CBT)
I was born on the 9th of August and am a Leo
Moon sign: Cancer
Chinese zodiac sign: Goat
Elemental sign: Water
Favorite gemstones: Nuummite, shungite, labradorite, and rose quartz
Favorite color: Purple
I adore anything that merges psychology + spirituality
I'm a professional writer
I have given hundreds of spirit animal readings
I'm an introvert, empath, and highly sensitive person!
Luna's Social Media Accounts:
About Sol
As a child, I lived as a gypsy. Moving between the impoverished streets of India, the exotic shorelines of Spain, and the blistering outback of Australia, I was taught about the impermanence of life from a young age. Living with Peruvian grandparents – both free spirits – l spent much of my life exposed to eclectic ideas and ways of life, as well as deeply absorbing the native wisdom of the many countries I lived in. My mother, a mentally ill alcoholic and drug addict, and my uncle, an unstable schizophrenic, both taught me about the deep plight of the human condition. Inspired by my traumatic upbringing, l began to study psychology and ancient forms of spirituality. After many years spent in solitude, l experienced a deep spiritual awakening at the age of 18 which aroused in me the thirst to guide others towards peace, harmony, and wholeness. As a spiritual guide, my mission is to help others experience freedom, love, and peace in any stage of life.
Here are some other things you might like to know about me:
Sol is Spanish for "Sun"
I'm a mixture of Peruvian, Croatian, Dutch (and supposedly either Spanish or Japanese)
I'm an INTJ (Myer Briggs Personality Type) and Type 4 Enneagram (Individualist)
I was born on April 19 and am an Aries
Moon sign: Gemini
Chinese zodiac sign: Dragon
Elemental sign: Air/Fire
Favorite color: Crimson red
I'm an eclectic bibliophile: I love collecting and reading all types of books!
Sol's Social Media Accounts:
***
If you'd like to send us something via mail our address is:
Luna & Sol, PO BOX 3240, JOONDALUP, WA, 6027, Australia
Thank you for being here with us. ♥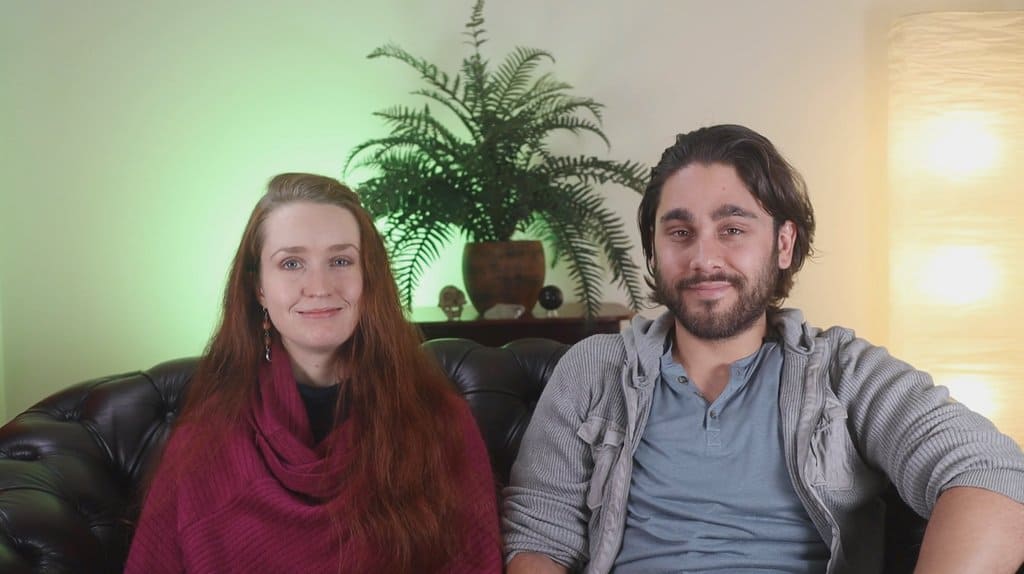 ***
We respectfully acknowledge the Traditional Owners of the land: the Whadjuk Noongar people, whose land we live and share this work on. We recognize their continuing connection to land, waters, and culture, paying our respects to their Elders past, present, and emerging.