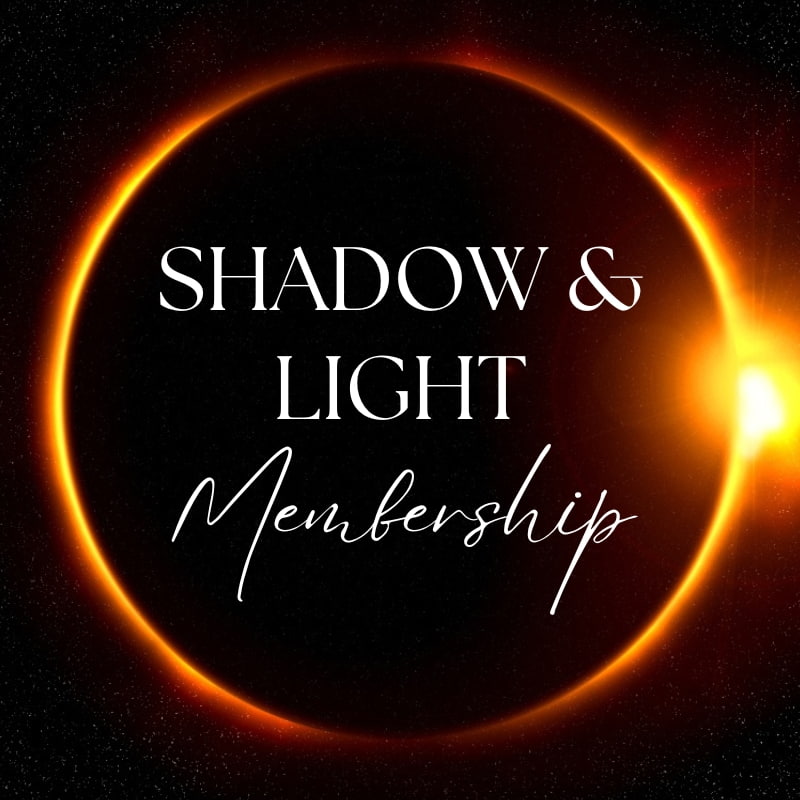 "Until you make the unconscious conscious, it will direct your life, and you will call it fate." – Carl Jung
Dissolve the shadows that obscure your inner Light in this weekly email-based membership!
Perfect for anyone serious about practicing ongoing shadow work, inner child work, and self-love.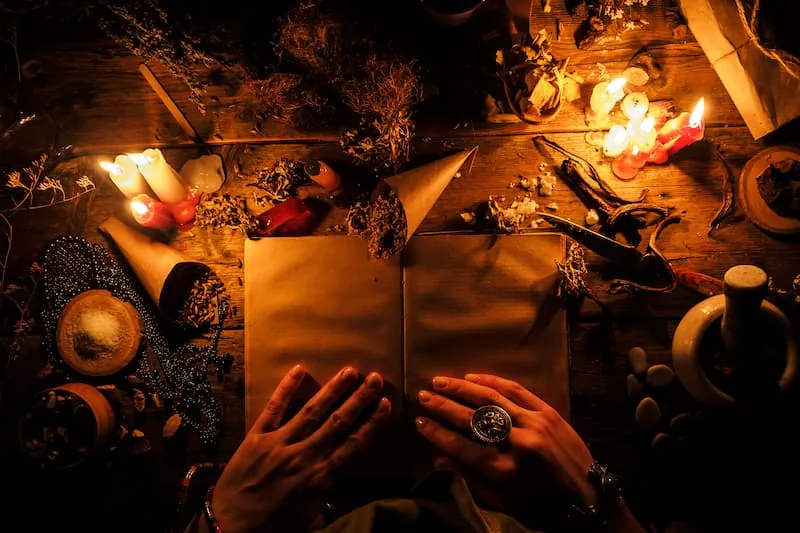 This weekly spiritual guidance email membership is for those who:
Feel lost or stuck
Lack accountability and time
Need ongoing intuitive guidance
Find shadow work, inner child work, and self-love intimidating or difficult to practice, but still want to commit to them regularly
Feel disconnected from their Soul and True Nature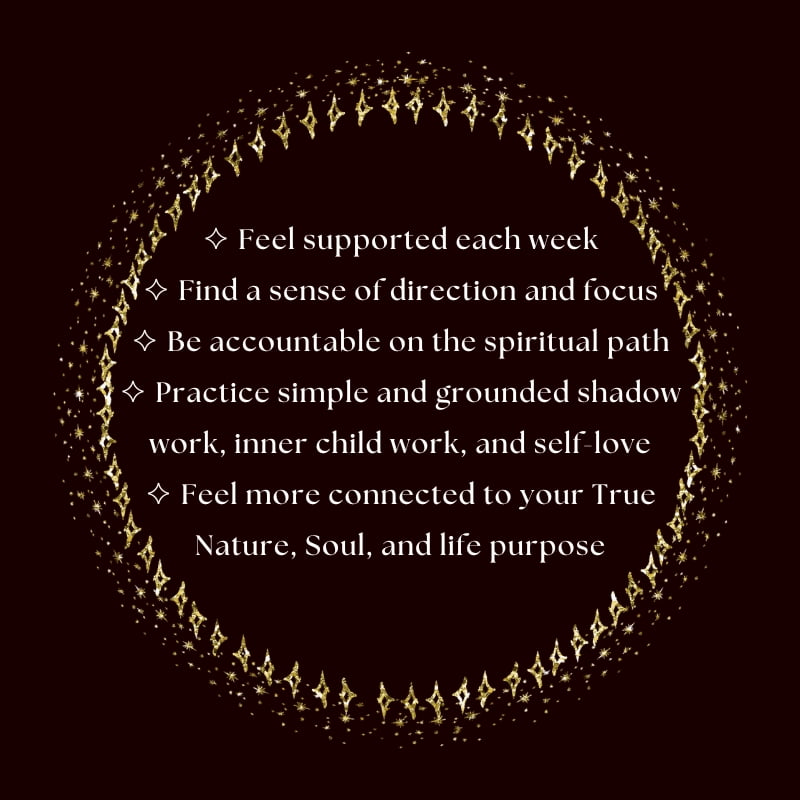 🌗 Shadow & Light can help you to:
Feel supported each week
Find a sense of direction and focus
Be accountable on the spiritual path
Practice simple and grounded shadow work, inner child work, and self-love
Feel more connected to your True Nature, Soul, and life purpose by dissolving the shadows that obscure your Inner Light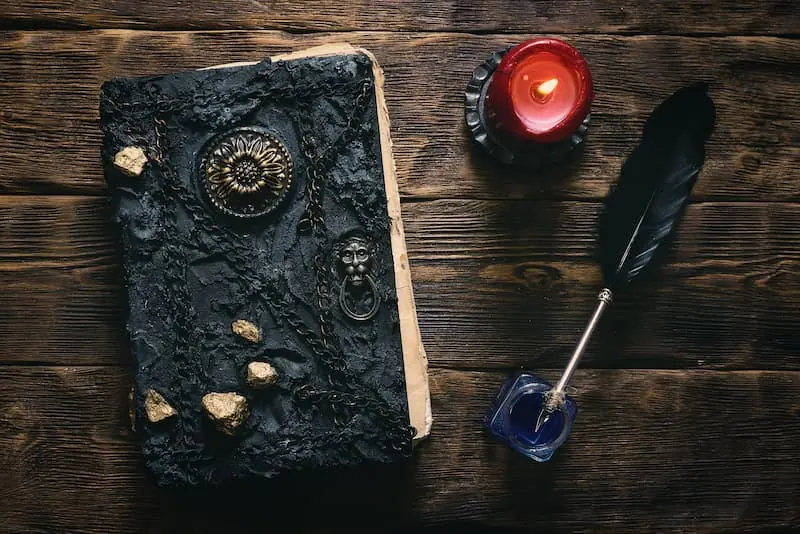 What people are saying about our membership
5 out of 5 stars (based on 23 reviews)
Aletheia & Mateo bring light to the deeper questions to help us explore ideas and concepts that are not easily discussed within our culture. Having questions to work through allows me to understand my circumstances better as to why the external is not matching my internal reality. I appreciate the support and am grateful that I am apart of this group at this time.
Love the weekly guidance. The weekly journal prompts really help when you have no motivation, as well as while you are going through a Dark Night of the Soul it isn't overwhelming and you have a week to reflect. This site overall has helped me through some seriously difficult times! Thank you!
I thoroughly enjoy your weekly topics which are filled with your experiences & wisdom gained, which resonates deeply with me.
This weeks 'integrity & inner truth' for me is the essence of why we are here & what our soul is pushing us forward to embrace.
Thank you both for sharing your teachings/guidance wisdom & support.
I love it! I love getting my emails on Sundays. I always use the prompts, even if I find I can't relate to them , I can actually always find something in there if I really think about it. I love the prayers and spiritual guidance.
I am so glad that I purchased this wonderful subscription! It has highlighted clearly the areas of my life that need attention, and the journal prompts are really helpful. Thank you Luna and Sol for providing such a beautiful service, you both are helping many people grow ♥️✨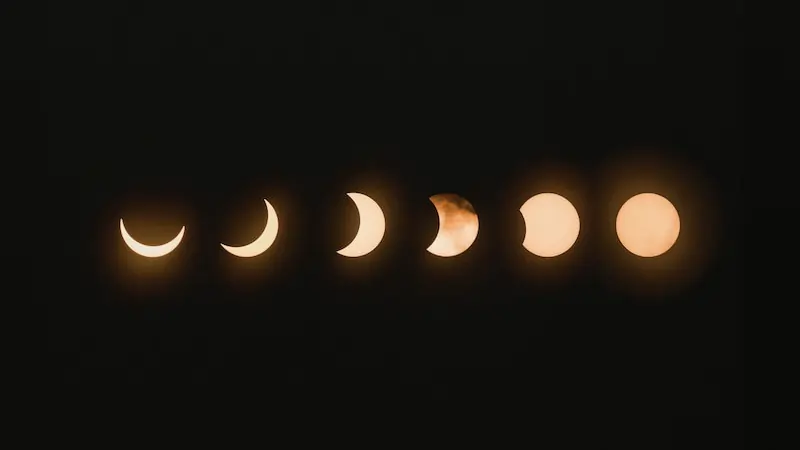 FAQ
Why is this membership called Shadow & Light?
The goal is to help you slowly learn how to dissolve the shadows that obscure your Inner Light; that is why we've named this membership Shadow & Light. 🙂
How does this membership work?
After signing up, you will receive one email each week, on an ongoing basis, with intuitively selected spiritual guidance.
What if I'm not receiving your emails?
Have you checked your spam or 'other' folder? Please ensure from the very start that your email provider has marked our emails as safe/important instead of mistaking the emails as spam (which sometimes happens due to aggressive filtering systems). You can do that by:
adding the following emails to your contacts list: luna(at)lonerwolf.com, OR
dragging and dropping our email into your inbox/primary tab OR
marking our email as safe or important (e.g., on your phone, go to your inbox, hold your finger over our email for a few seconds, and select "mark as important")
You can also find a more detailed step-by-step guide here.
Will I receive any physical items?
No. This membership is 100% email-based, so there are no waiting periods, and you don't have to look out for anything in the mail (except your digital mail each week). 😉
How does the payment work?
You have the option to pay monthly for $5 USD or quarterly for $13 USD! Your payment is safe and secure as it is SSL-encrypted, and we never store your payment details on our servers.
Does this subscription auto-renew?
Yes, your membership is set to conveniently auto-renew, so you don't have to sign up every month (or three months if you select the quarterly subscription). You can always cancel or change your membership at any time by logging in to your membership page and clicking the "subscriptions" tab.
Why is this membership so affordable?
We want everyone to feel supported in the essential practice of Shadow Work. Memberships are often overly expensive and bloated to make up for the price, so we want to keep Shadow & Light simple, focused, and down-to-earth.
Will the price ever change?
Possibly. As this is a new offering of ours, we're charging a convenient and accessible price to everyone who joins until further notice. The price may be subject to change over time, but we will notify you first if this does occur.
How do you intuitively select the keyword for the week?
The keyword is intuitively selected either through inward meditation, a private oracle or tarot card pull, or bibliomancy.
What if I can't keep up with the guidance?
We understand that life can get busy, and sometimes you don't have the inner capacity to self-reflect – this happens to all of us. So please don't feel pressured to answer all the prompts or make use of the prayer/invocation if you don't feel like it! You can always just read the weekly guidance without doing any of the accompanying work, and that's totally fine. This membership is totally yours to approach in whatever way you want. You can also choose to revisit the prompts at a later time when you have more time or energy.
Why are journaling prompts and prayers, mantras, or invocations included?
Journaling prompts as well as prayers, mantras, or invocations, are simple, easy, and powerful ways of initiating inner alchemy. You can reflect on the journaling prompts and see what comes up for you, or you can choose to write responses to the questions in your journal. Journaling has numerous deep and scientifically proven benefits, so it's one of our favorite spiritual practices. Prayers, mantras, and invocations are ancient practices that make the psyche receptive to change, helping to call upon (or invoke) inner guides, transpersonal helpers, and the Divine. Both journaling and prayers/invocations/mantras can be done quickly and offer profound benefits, which is why we've chosen them.
What if I open the email and don't resonate with the guidance?
When I intuitively select the keyword for the week, I set the intention to attune to the needs of the entire group (that includes you!). If you find at any point that you don't resonate with a weekly guidance email, there are a few reasons why this might be: (1) you don't resonate, and while this is rare, it happens! (2) some part within you is resisting the guidance – this is especially true when working with the shadow; (3) the guidance doesn't immediately make sense, but after letting it settle for a while, it does become relevant (this is quite common). I recommend giving the keyword a chance, letting the guidance sit with you, and noticing how it may re-emerge during your week and spark new insights or epiphanies within you. ☺️
What currency is the price?
All prices are in USD.
Can I cancel at any time?
Yes, you can cancel anytime by logging in to your account and clicking the "subscriptions" tab to manage your membership, upgrade, or cancel at any time you wish.
Do you offer refunds?
You can cancel your next payment at any time. However, due to the digital nature of this membership, we cannot offer refunds. If you have questions before purchasing, please contact our awesome customer support.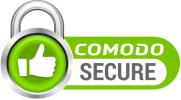 We'd love you to join us!
"Perhaps all the dragons in our lives are princesses who are only waiting to see us act, just once, with beauty and courage. Perhaps everything that frightens us is, in its deepest essence, something helpless that wants our love."

– Rainer Maria Rilke